Our highly efficient troubleshooting support ensures your system recovery in a short period of time.
Any user may perform basic troubleshooting procedures on his own
Visualization system
The control panel of the foaming device has the troubleshooting guide function which helps to trace and correct faults in the system. The maintenance notification, the equipment management and the operation monitoring of each device can be done to ensure that everything is always in optimum conditions.
Maintenance Time Notification Function
Based on each equipment operational time and the number of shots, the maintenance and the consumable replacement time notifications would appear on the touchscreen panel. With this notification system, a timely maintenance could be carried out and a good operational state is being secured.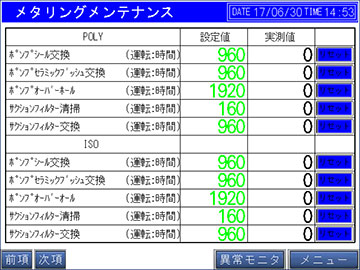 Operation Monitoring Function
One should constantly monitor the operation status of each device displayed on the touchscreen panel (a standard type includes raw materials temperature, metering pump speed, etc. parameters.). Optionally, raw material flow rate and circulation status, discharge pressure indicator and more could be offered.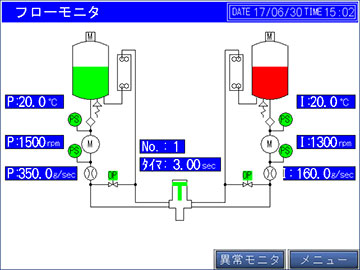 ITSS/Internet Trouble Shooting System
When a problem occurs, please press on the below ITSS button to access the troubleshooting system where you can search for the cause of troubles and find an applicable recovery method on your own.
ITSS ACCESS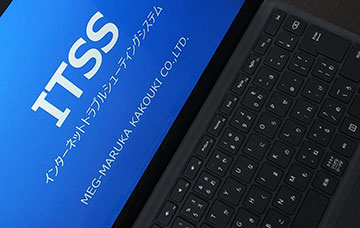 After-service System by our engineers.
Troubleshooting support by our engineers
An experienced service engineer, promptly responding when a problem occurs, is always on standby to ensure quick recovery of your system!