Multi-components Liquid Mixing
and Metering Systems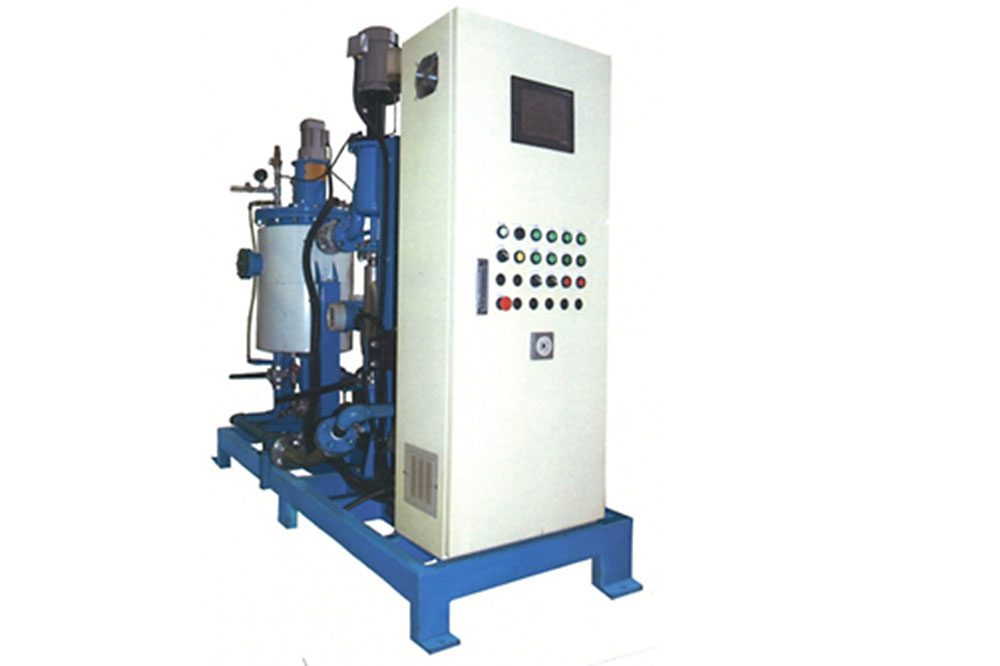 Air Loading Device
This is a quantitative mixing device utilized to mix air and polyol. It is a device which disperses air bubbles into the polyol. When polyol foaming is performed, air changes to a gas, and the mixed liquid becomes of a better fluidity by air. It also helps to make the cell finer and can form a uniform foam.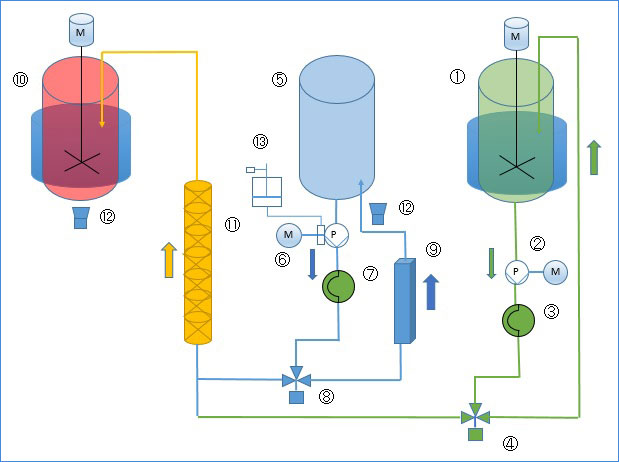 Click image to enlarge
Pentane & Polyol Mixing Device
This device can continuously and accurately meter and mix pentane with polyol under perfect safety measures.
The pentane polyol mixture is then automatically delivered to the stock tank. Each device is the explosion-proof equipment operates in accordance with the fire norms and restrictions.
Composition
Polyol base
①Tank
②Circulation pump
③Flow meter
④Pneumatic 3 way valve
Pentane
⑤Tank
⑥Circulation pump
⑦Flow meter
⑧Pneumatic 3 way valve
⑨Heat exchanger
Premix polyol
⑩Tank
⑪Static Mixer
Safety device
⑫Gas sensor
⑬Leakage sensor
CO2 Polyol Mixing Device
This equipment can balance polyol well and dissolve a certain amount of CO2 gas evenly and completely in the polyol by a circulation pump and a static mixer. It became possible to store the polyol mixed with CO2 gas in a closed tank pressurized with CO2 gas which is kept uniformly in the liquid.
Composition
Polyol base
①Tank
②Circulation pump
③Flow meter
④Pneumatic 3 way valve
⑤Pneumatic 3 way valve for calibration
CO2 GAS
⑥Gas cylinder without siphon tube
⑦Pressure reduction valve
⑧Mass flow controller
⑨Pneumatic 2 way valve
Premix polyol
⑩Tank
⑪Static mixer
⑫Pneumatic 2 way valve for supply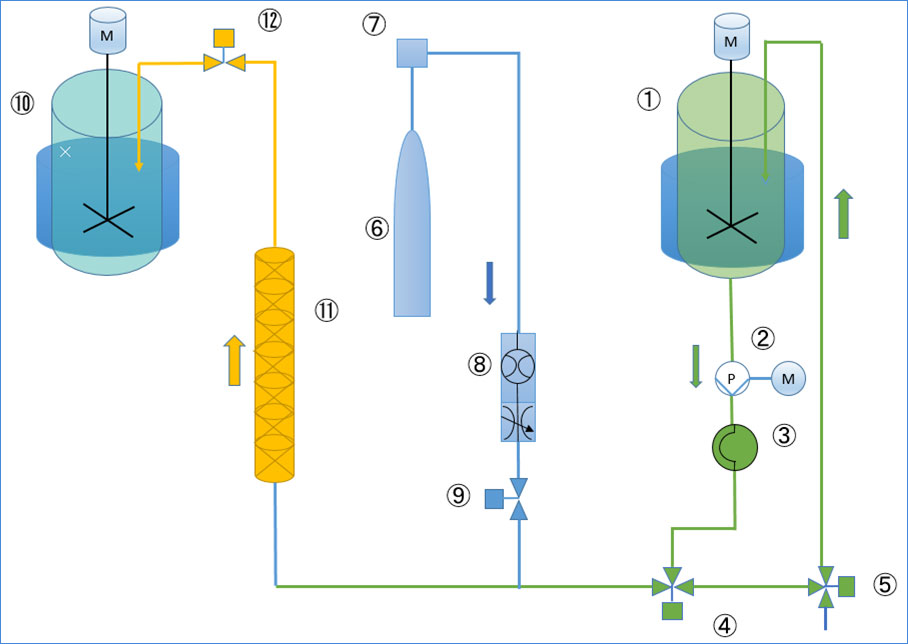 Click image to enlarge