Small and large scale production line
miscellaneous equipment
for Polyurethane & Elastomer application
Miscellaneous equipment, including mixing head traversers for the foaming machines, turntables, conveyors etc., has been designed and manufactured at MEG-MARUKA. We are able to offer a small and big scale miscellaneous equipment tailor-made for your production line.
The Turntable Equipment for the Car-seat Cushion Production Line
Car- seat cushion is molded in accordance with the following steps :
The car seat cushion is being molded.
– Place the mold opening/closing
   clamping jig on the turntable
– Cleaning mold
– Release agent application
– Insert wires and others
– PU Injection
– Curing
– Demolding
Generally, the standard turntable has 12 clamping jigs (rear seat conversion).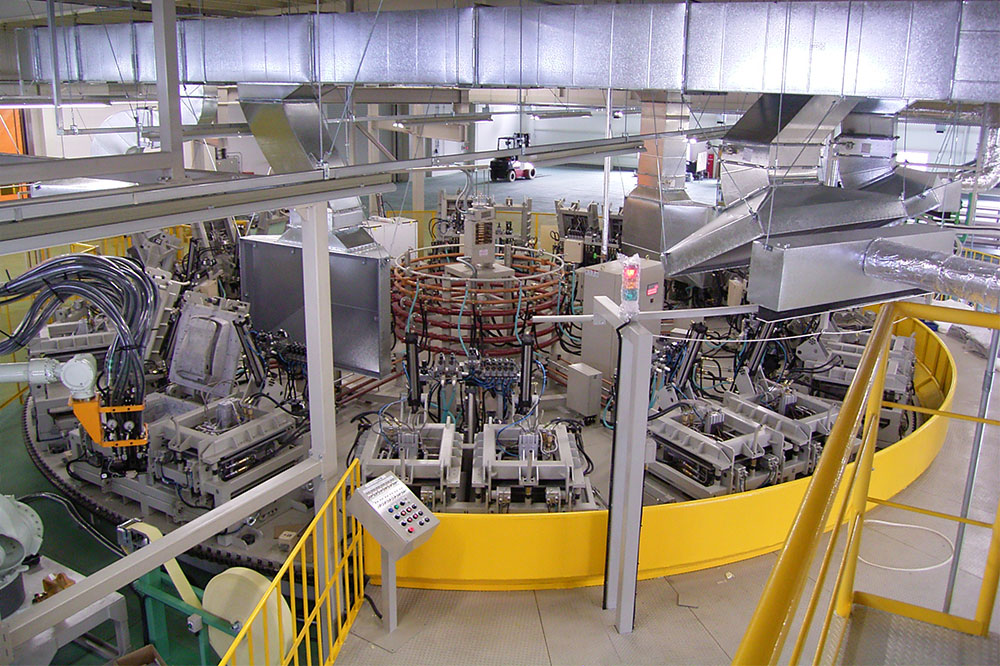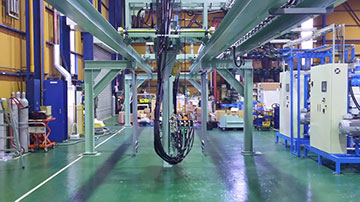 Polyurethane Foaming Mixing Head Traverser for the Production Equipment of the Building Insulation Material Panels
The traverser is integrated with the hot press which enables to inject right into the hot press plate.
The mixing head could be moved semi-automatically to the injection position by the traverser to perform the injection.
Polyurethane Material Stock Tank
We ensure the urethane raw materials at the optimum temperature. We design and manufacture various size tanks with a wide capacity from 500L to 20ton.